HD Travel-Switzerland Real Rail Adventures: "Overview"
HD Travel-Switzerland Real Rail Adventures: "San Gottardo Steam Trains"
HD Travel-Switzerland Real Rail Adventures: "Glacier Express & Gornergratbahn"
HD Travel-Switzerland Real Rail Adventures: "Albula Bernina Railway"
HD Travel-Switzerland Real Rail Adventures: "Train Facts and Zurich"
Celebrating the Scenic Splendors and Railroad Marvels of Enchanting Switzerland
The awe and wonder of the Alps exhilarate travelers and the engineering marvels of mountain railways mesmerize. Majesty and machines join in Switzerland and in this public television special from APT. Real Rail Adventures: Switzerland showcases the construction marvels and visual splendors of the Swiss rail system. From world-class main lines, to stunning scenic routes, to pioneering steam locomotives and historic cog trains, host Jeff Wilson celebrates the triumphs of Swiss engineering over unbelievably challenging terrain. Many of Switzerland's harrowing trestles, world-class bridges and improbable tunnels are highlighted in Real Rail Adventures: Switzerland.
Wilson crisscrosses a nation that reveres railroads in Real Rail Adventures: Switzerland.  Jeff's mission: discover why the Swiss—and countless others around the globe—love trains. Is it the adrenaline rush of big machines, surging against probability up a mountainside? Is it the thrill of exploration—the way trains slice through remote areas, giving us up-close views of inaccessible landscapes? Maybe it's the nostalgia, the echoes of a time gone by when trains were the lifeblood of everyday people and the station the center of every town. Or Jeff wonders, "Maybe we love trains because they're just plain fun!"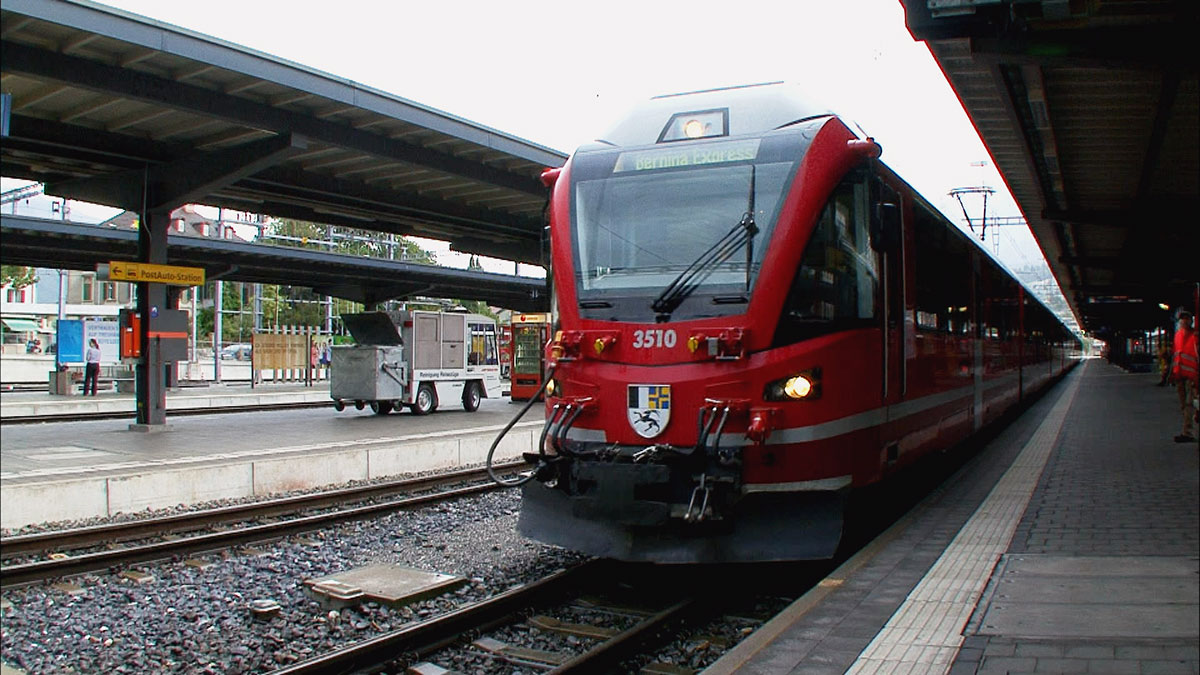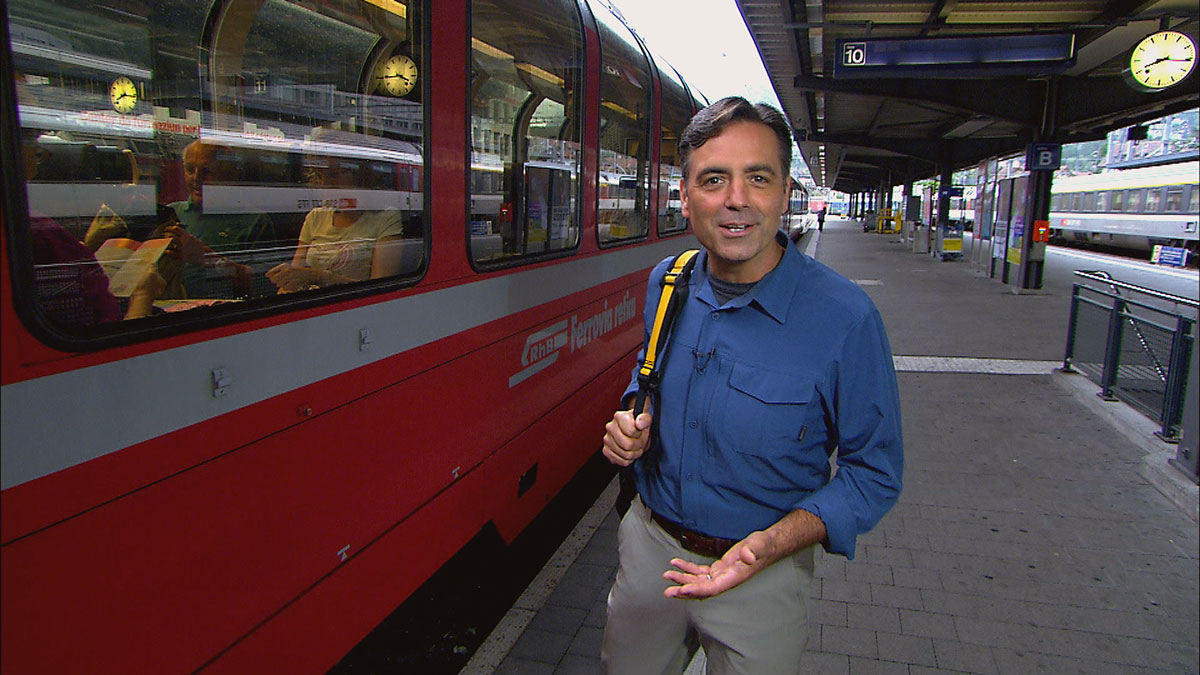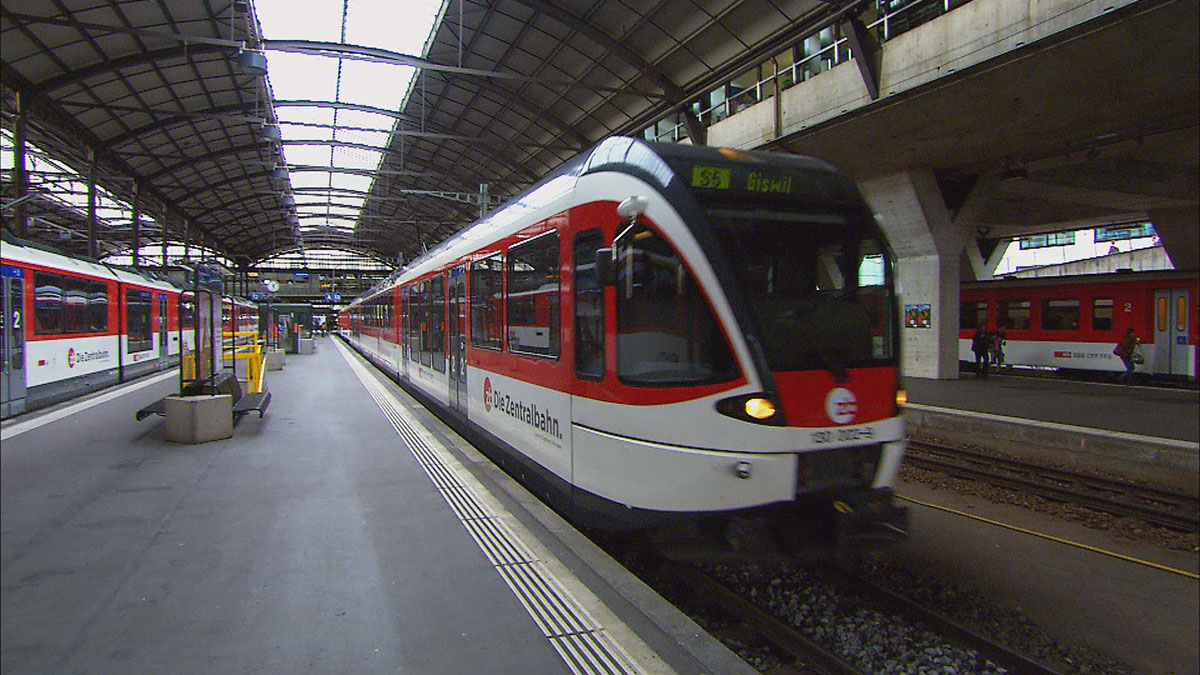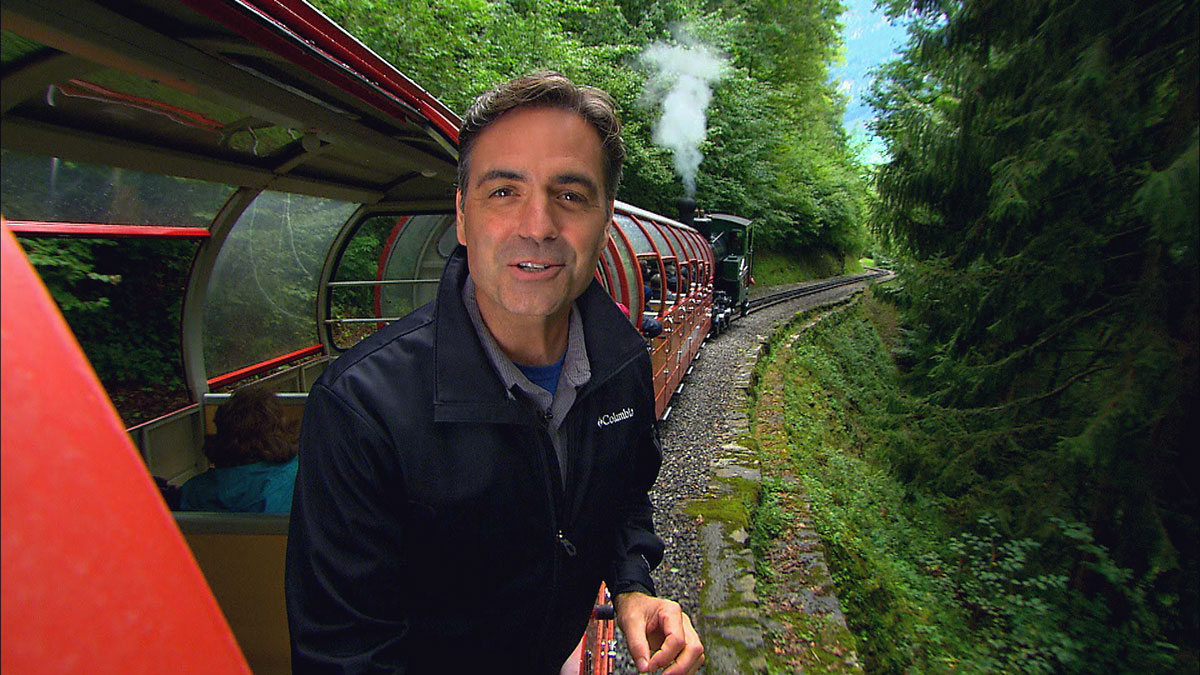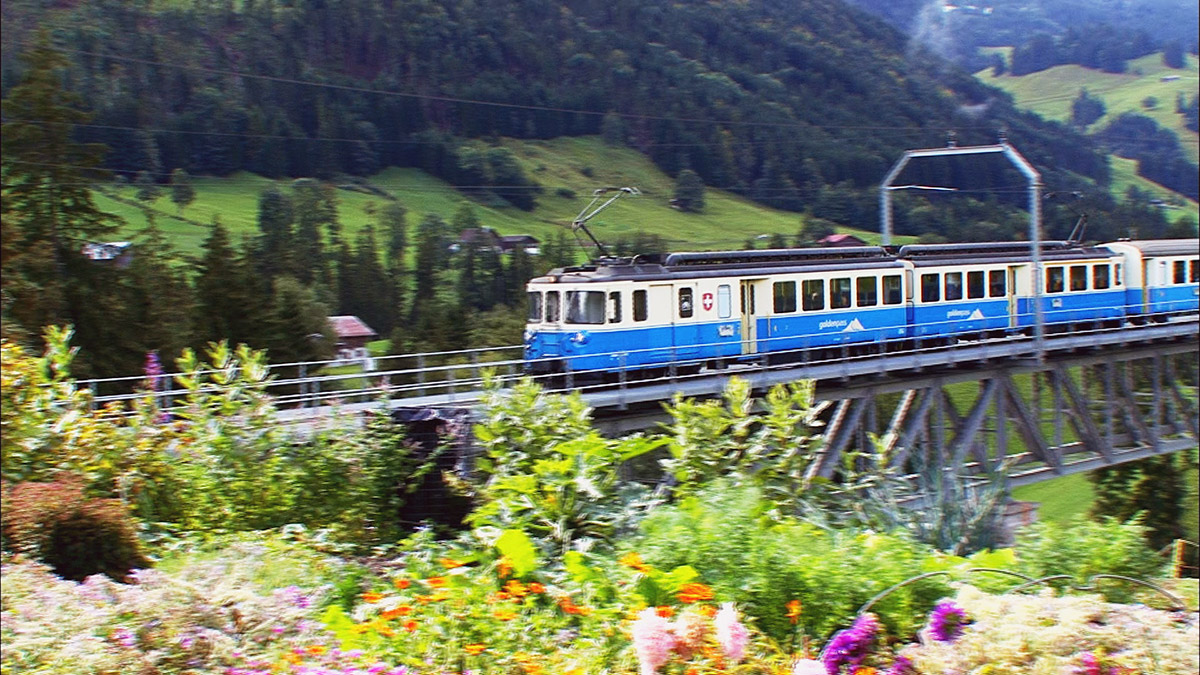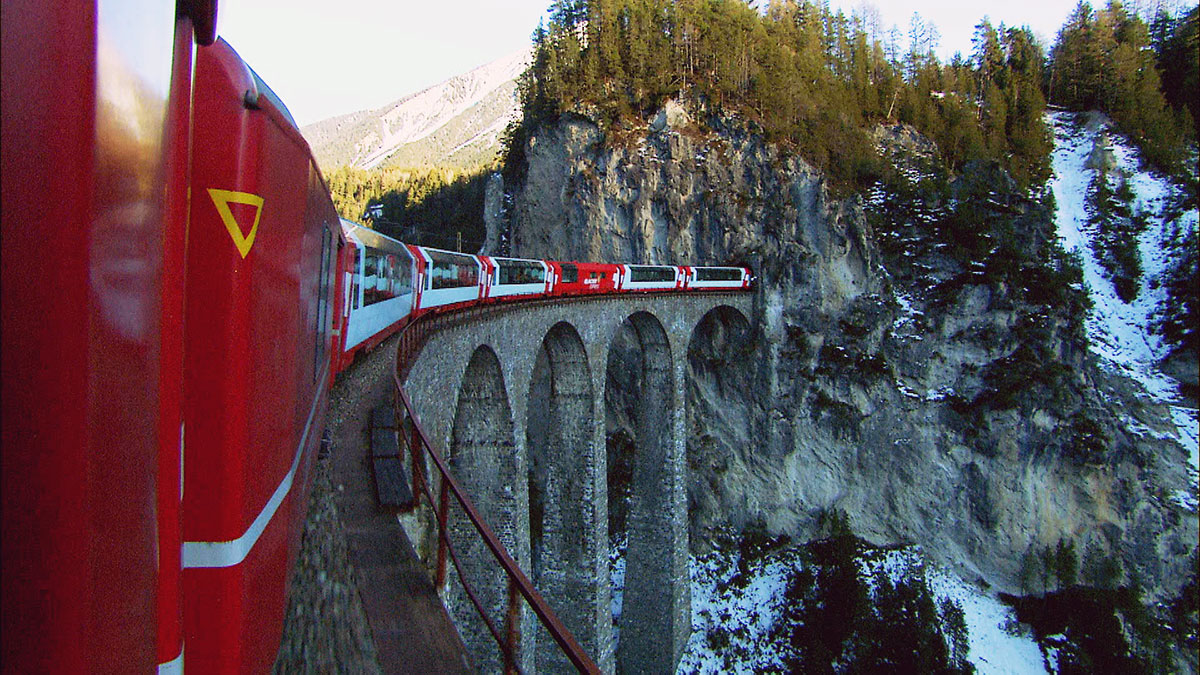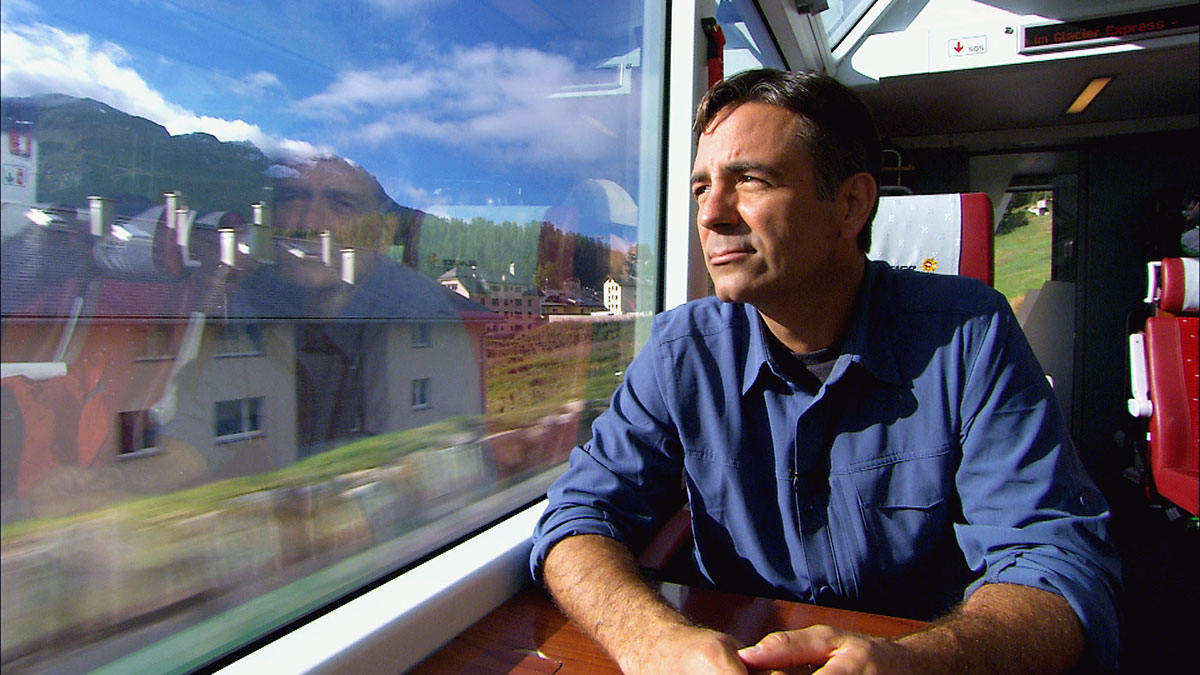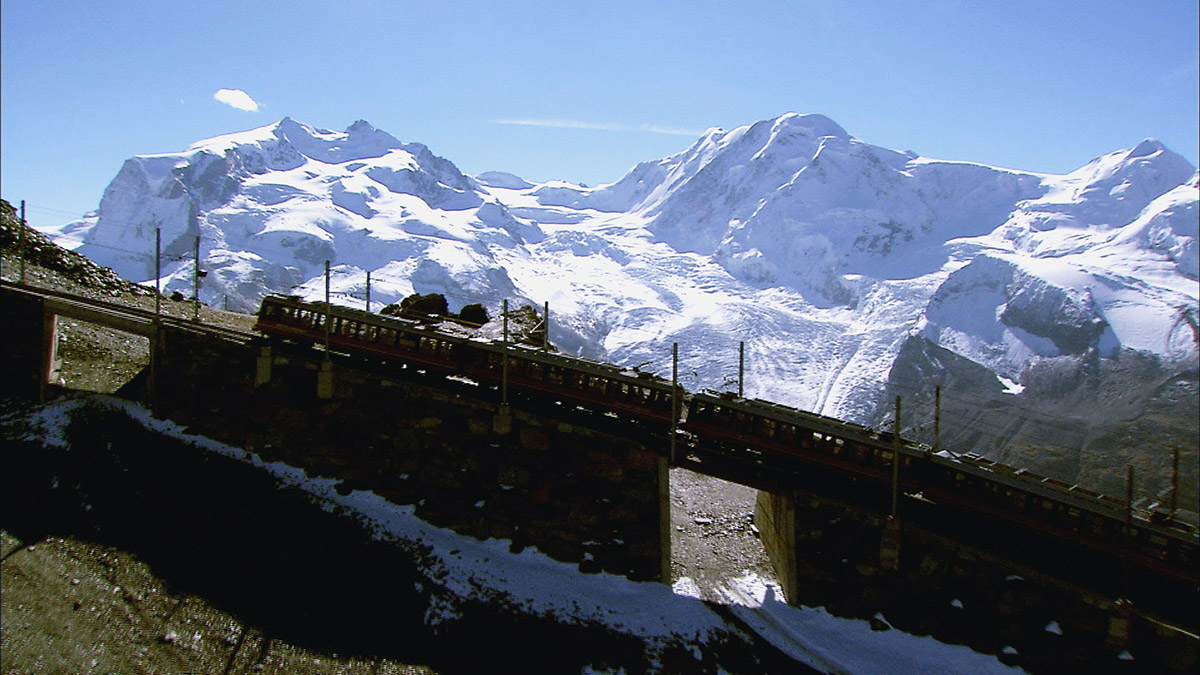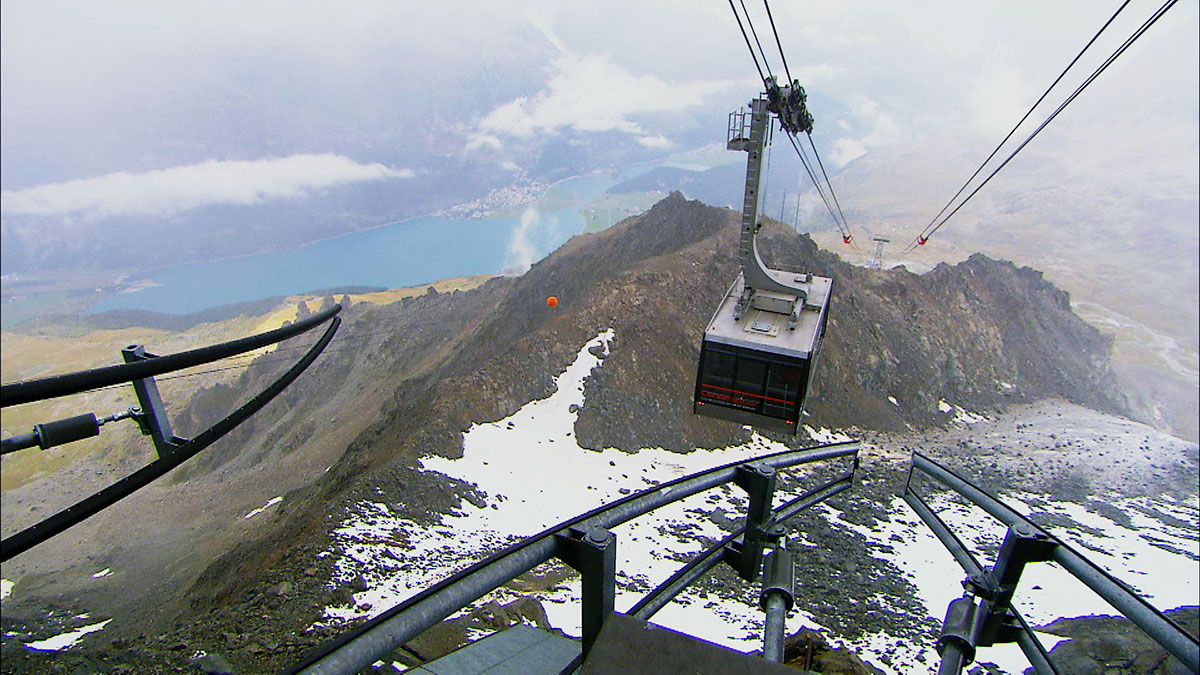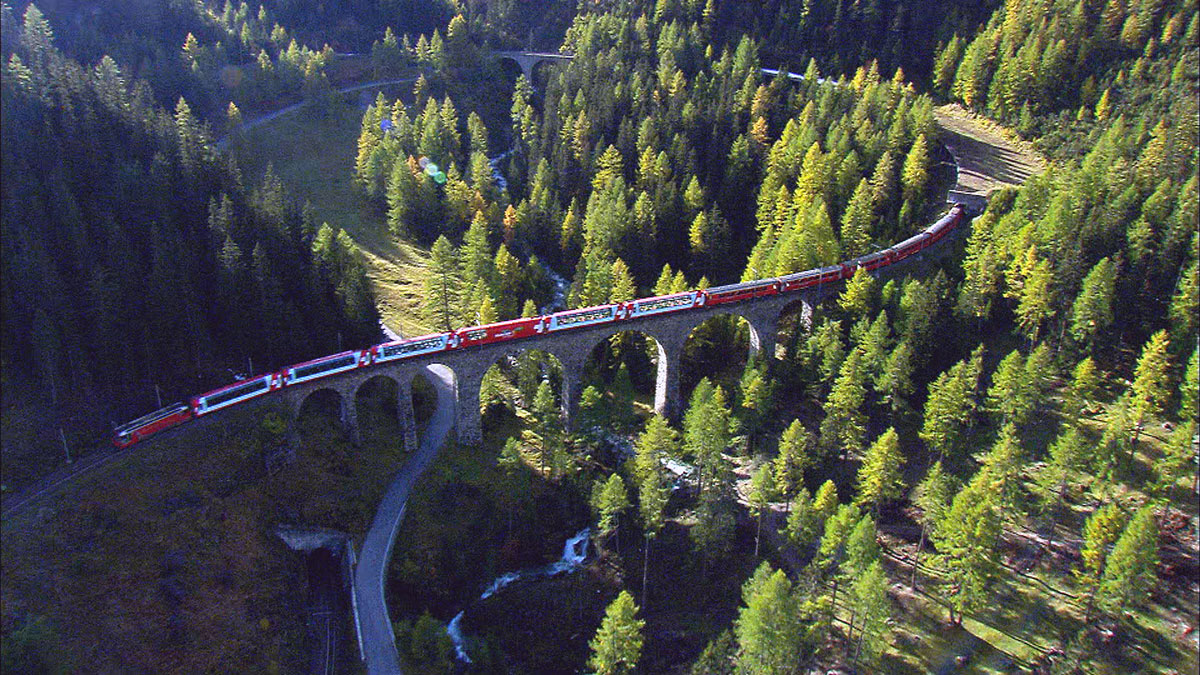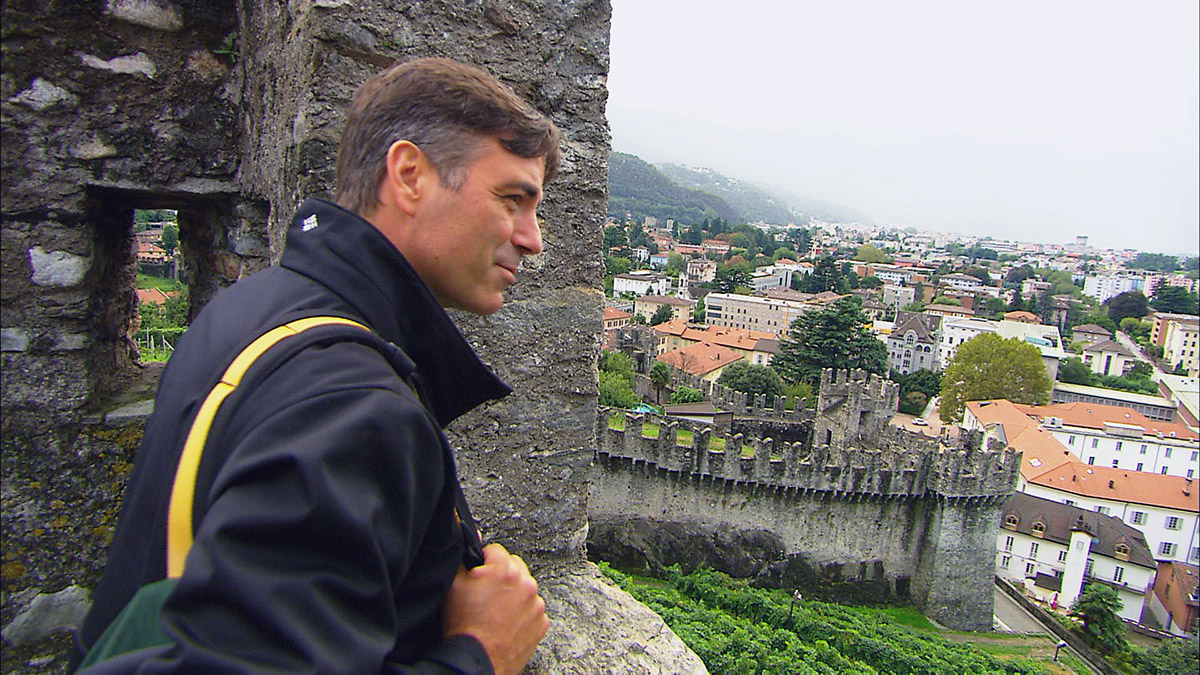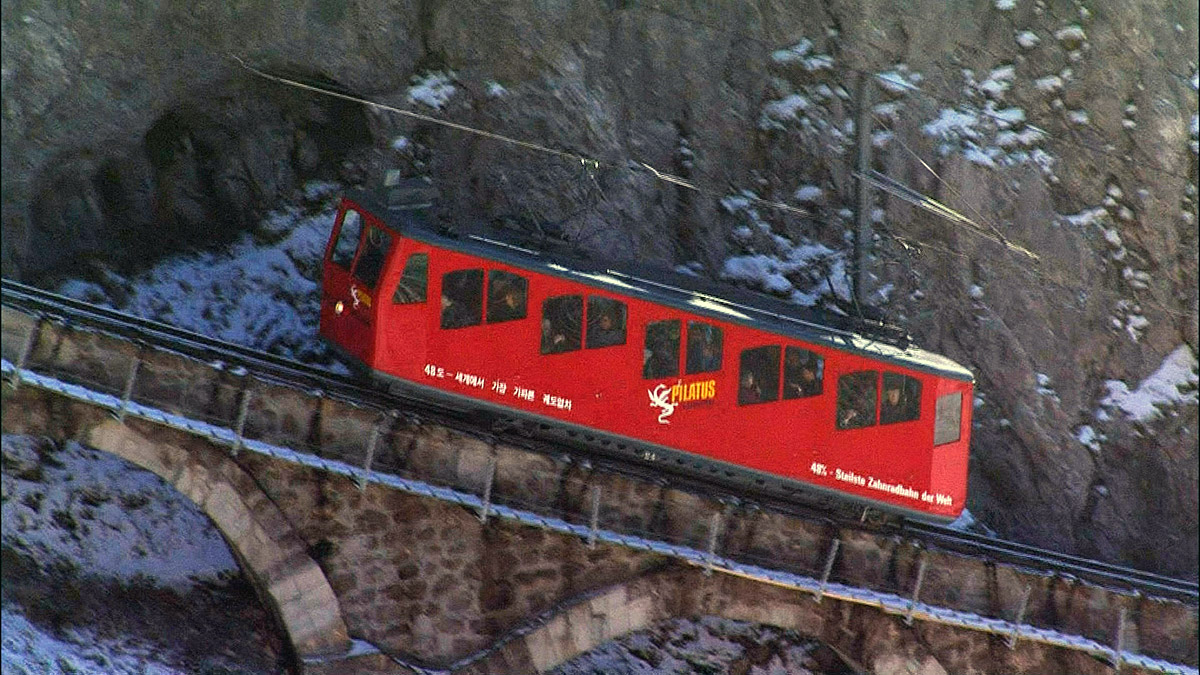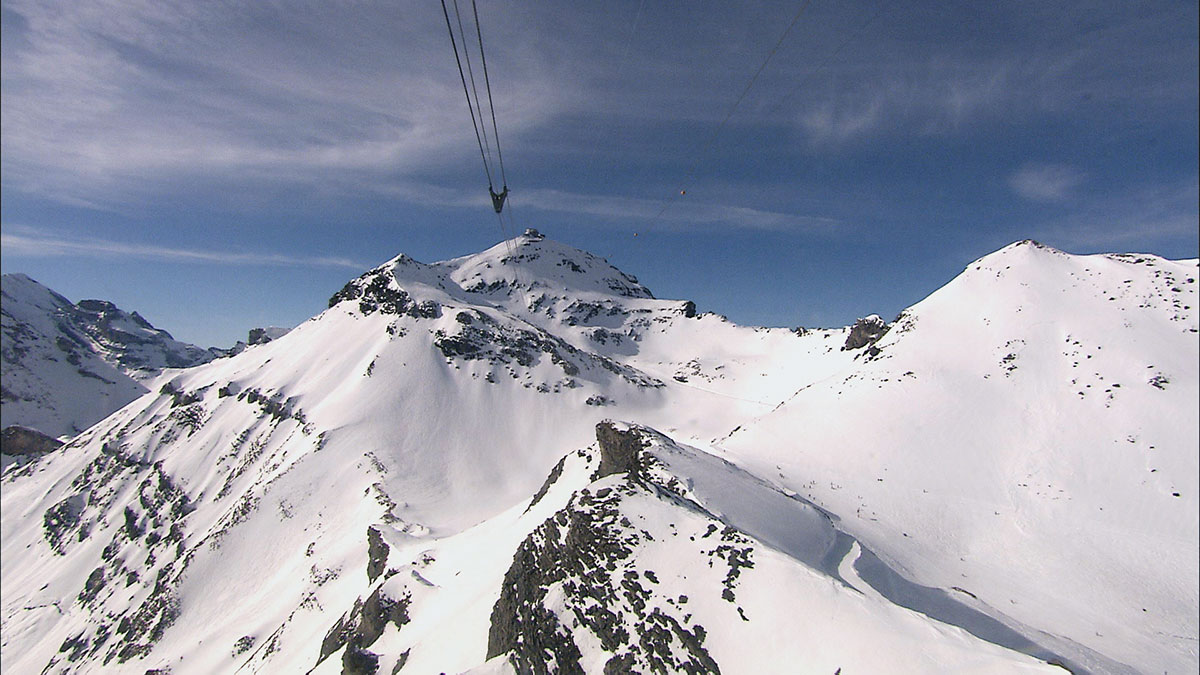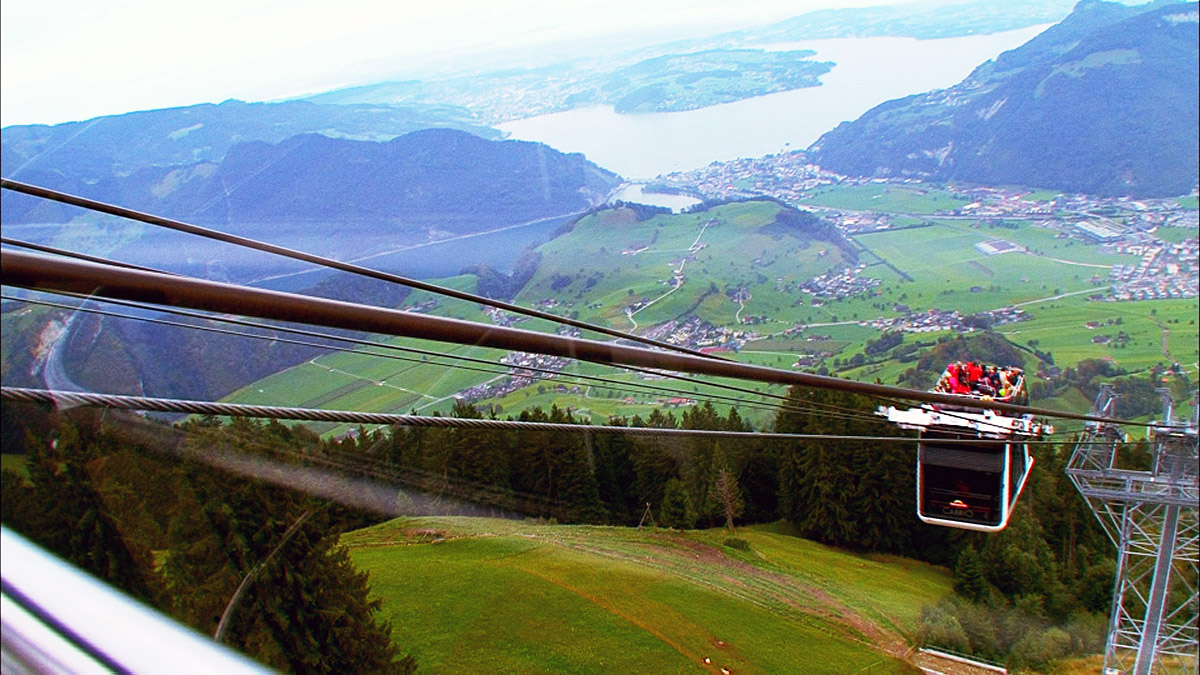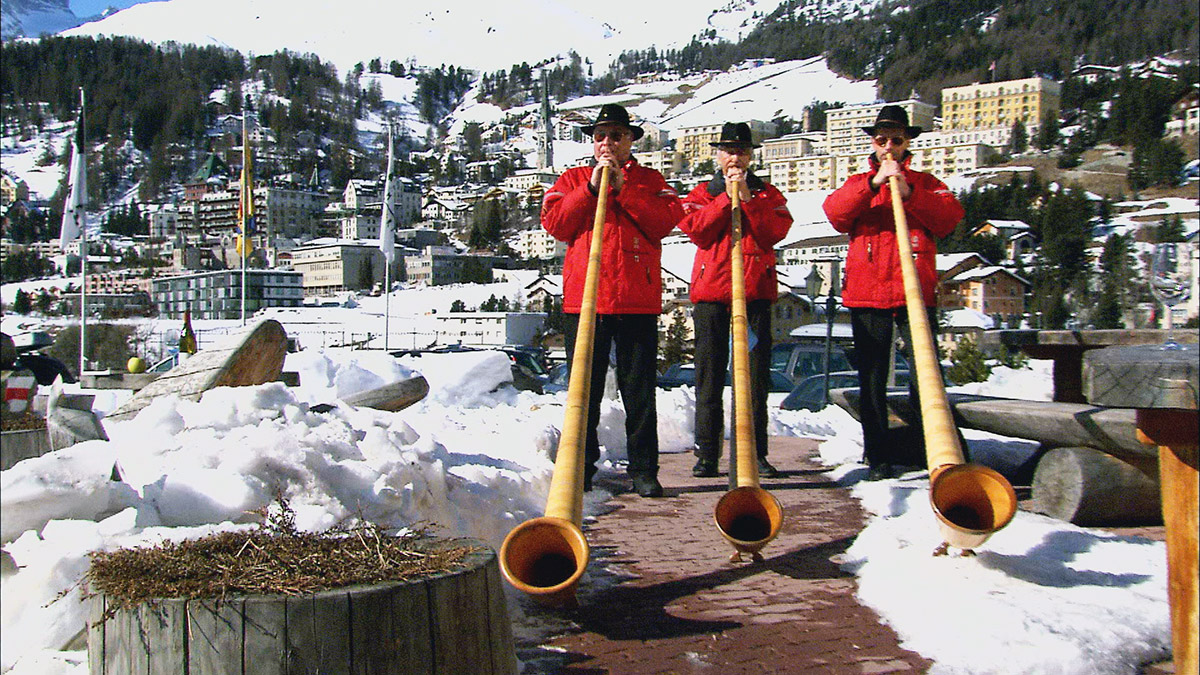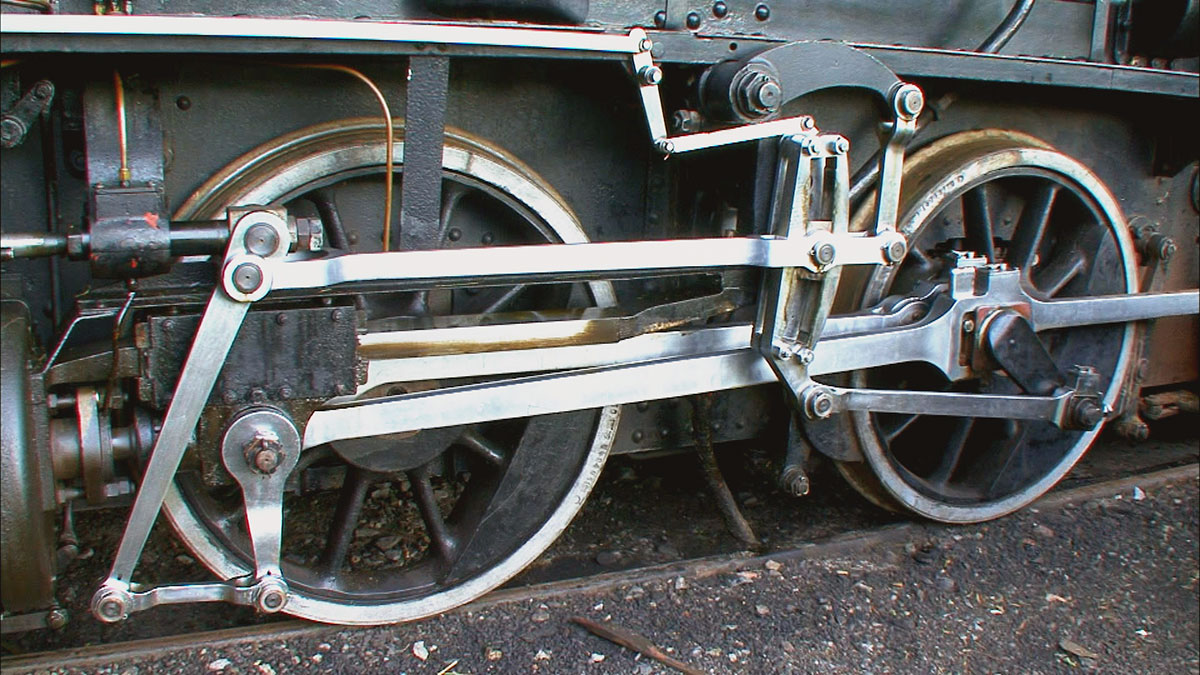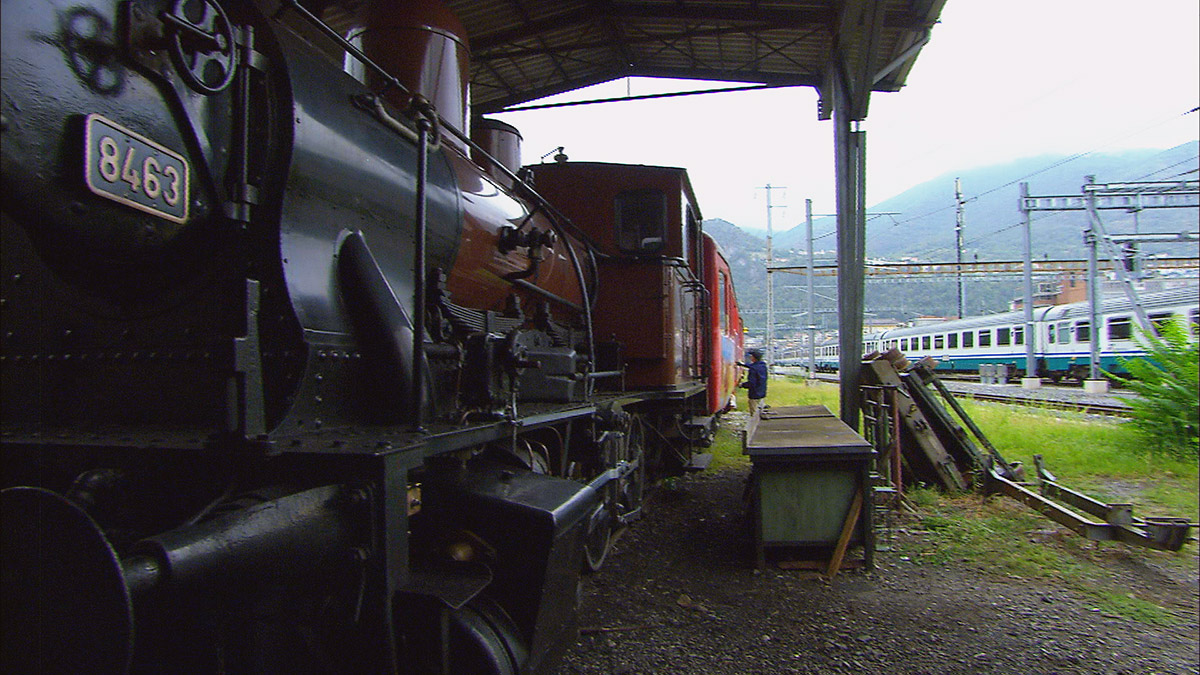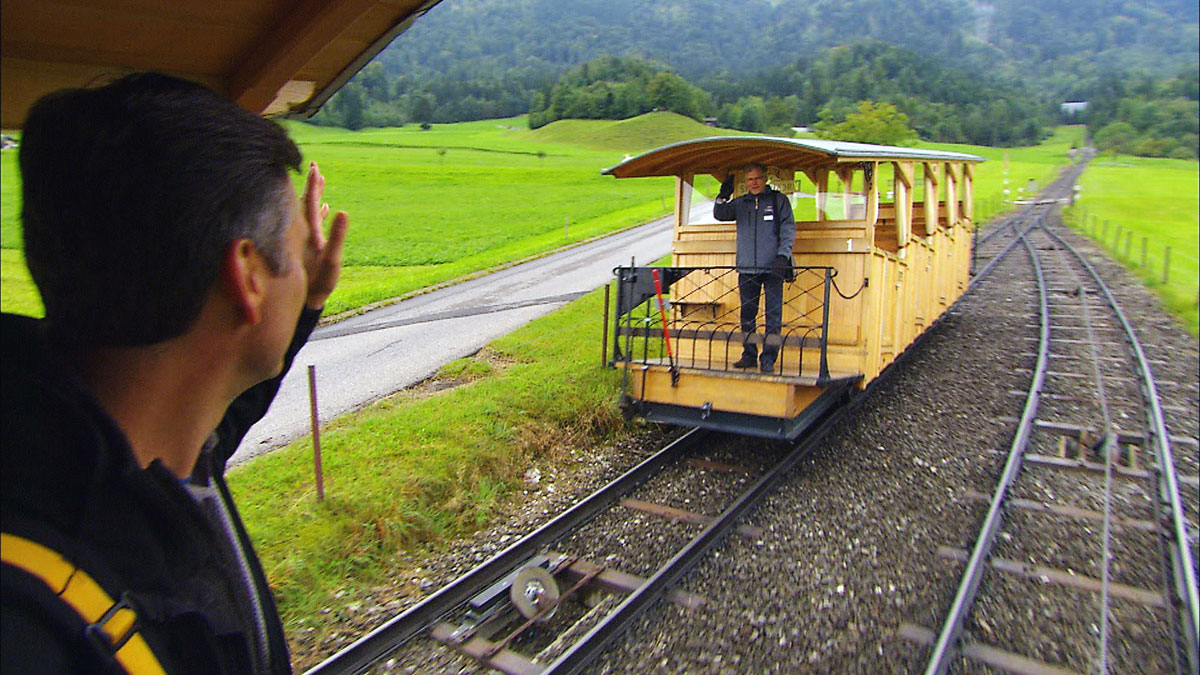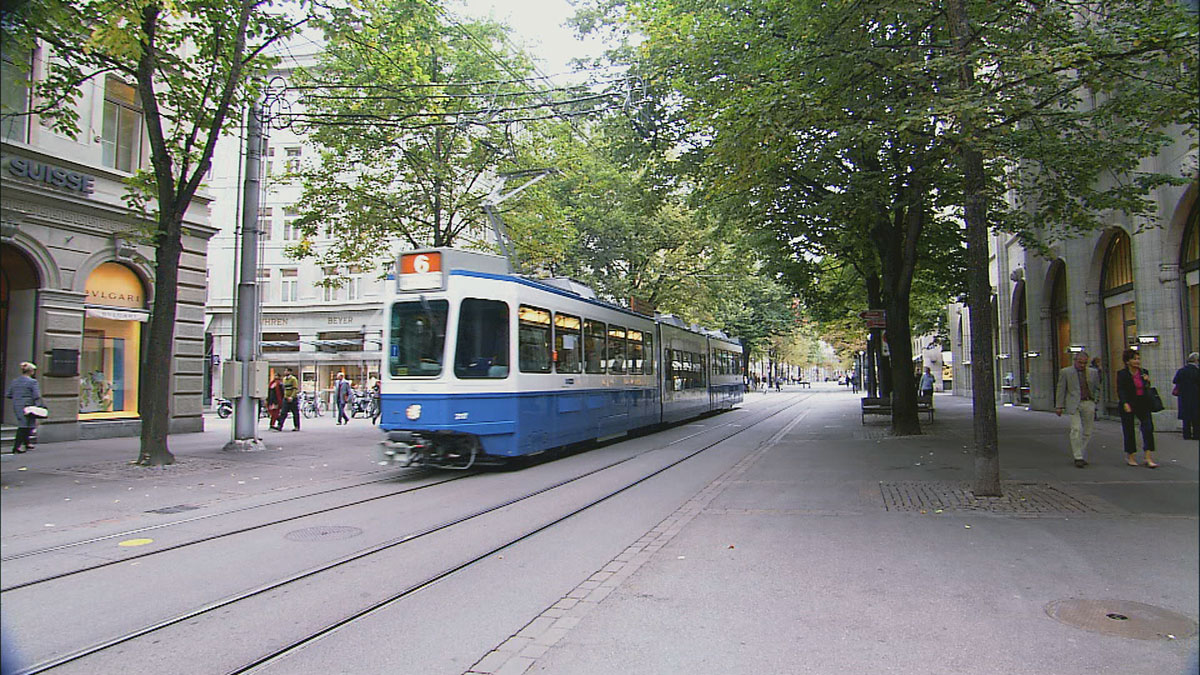 Bernina and Landwasser Viaduct
Gornergratbahn and mountains
Corvatch cable car arriving at the top
Jeff looking out of Bellinzona Castle
Schilthornbahn view up cable
Stanserhorn and Cabrio view with cable car
San Gattardo engine and train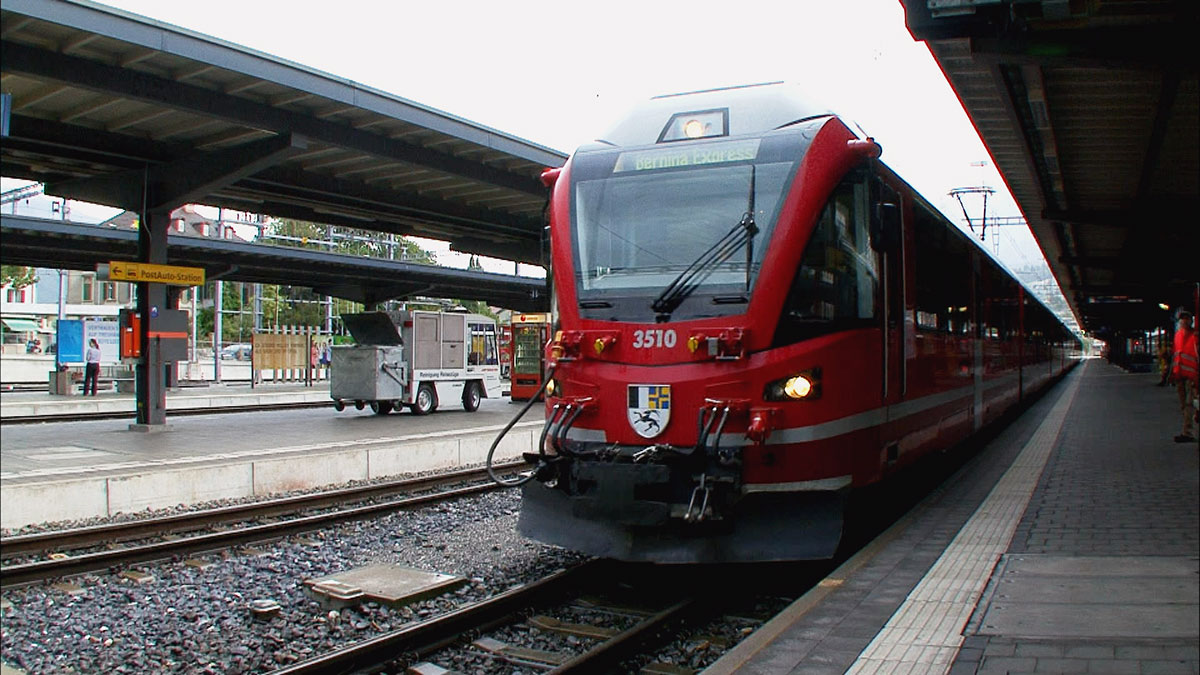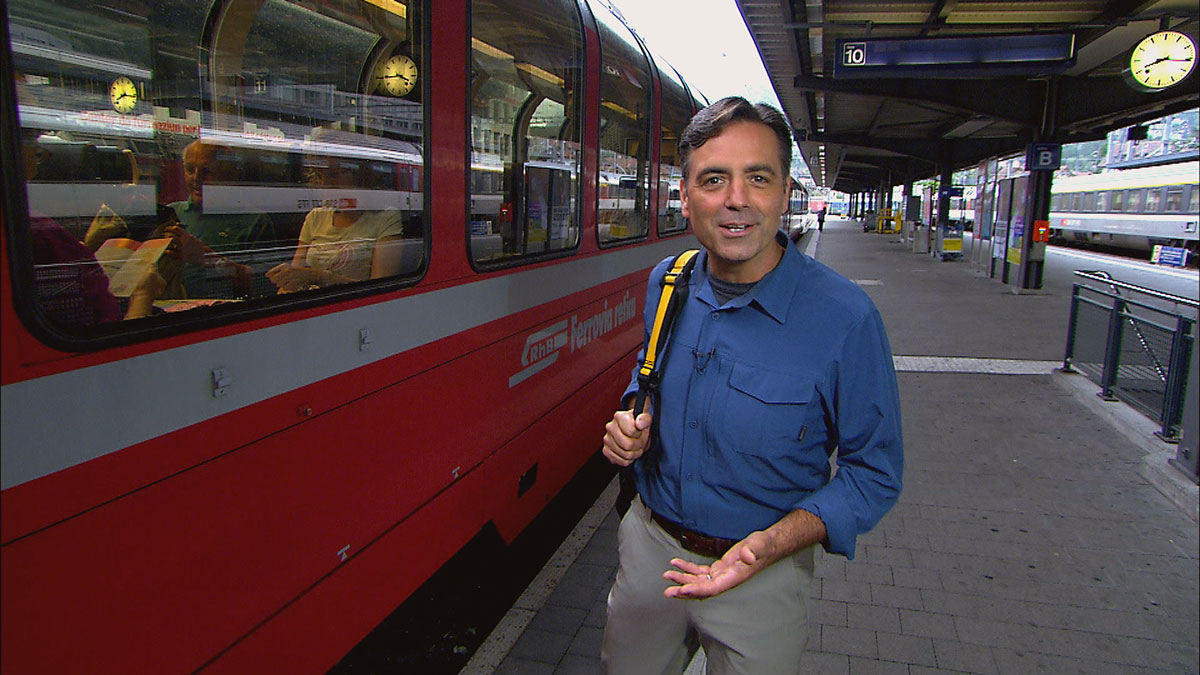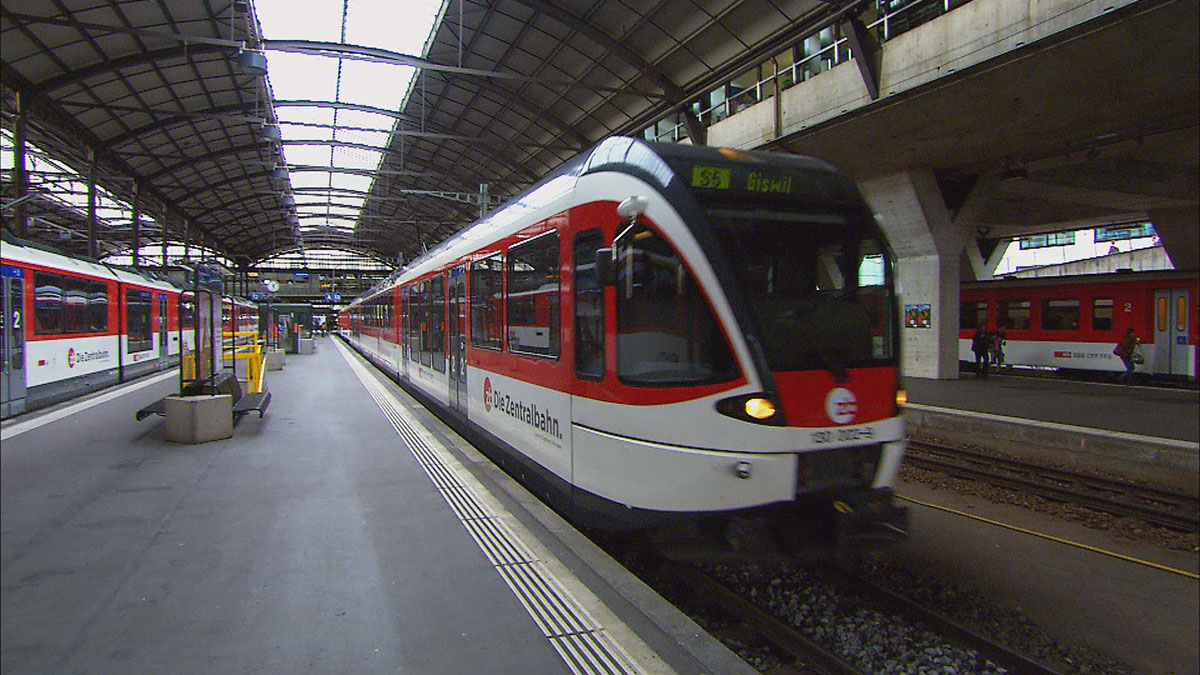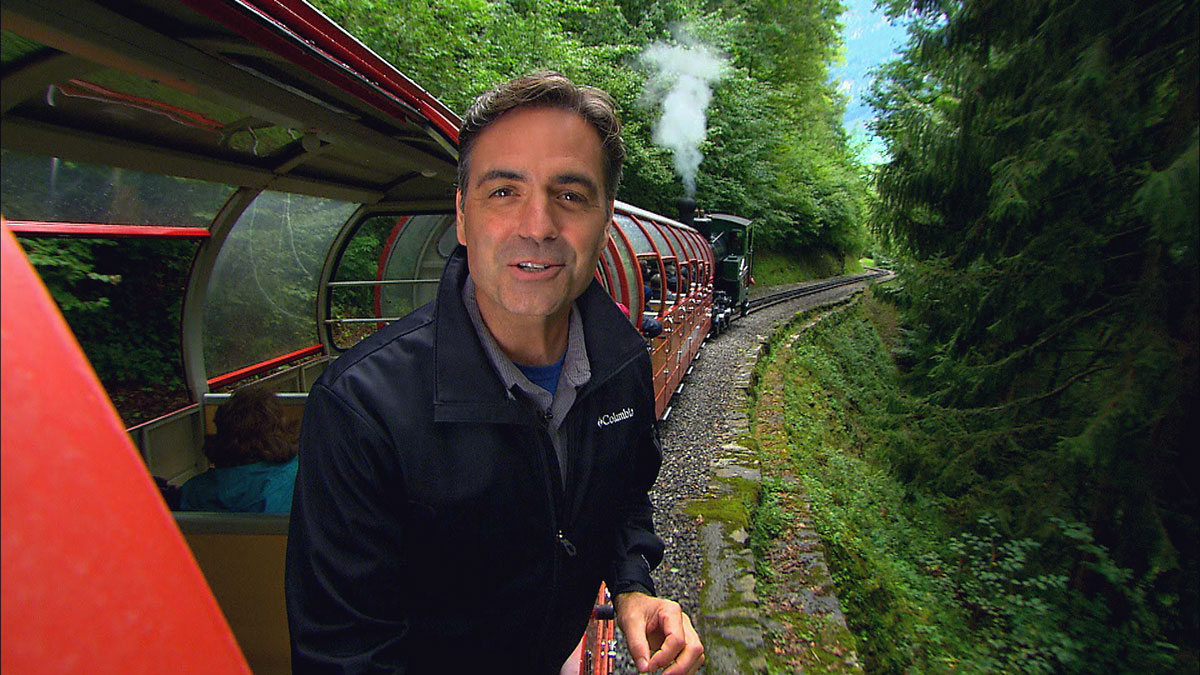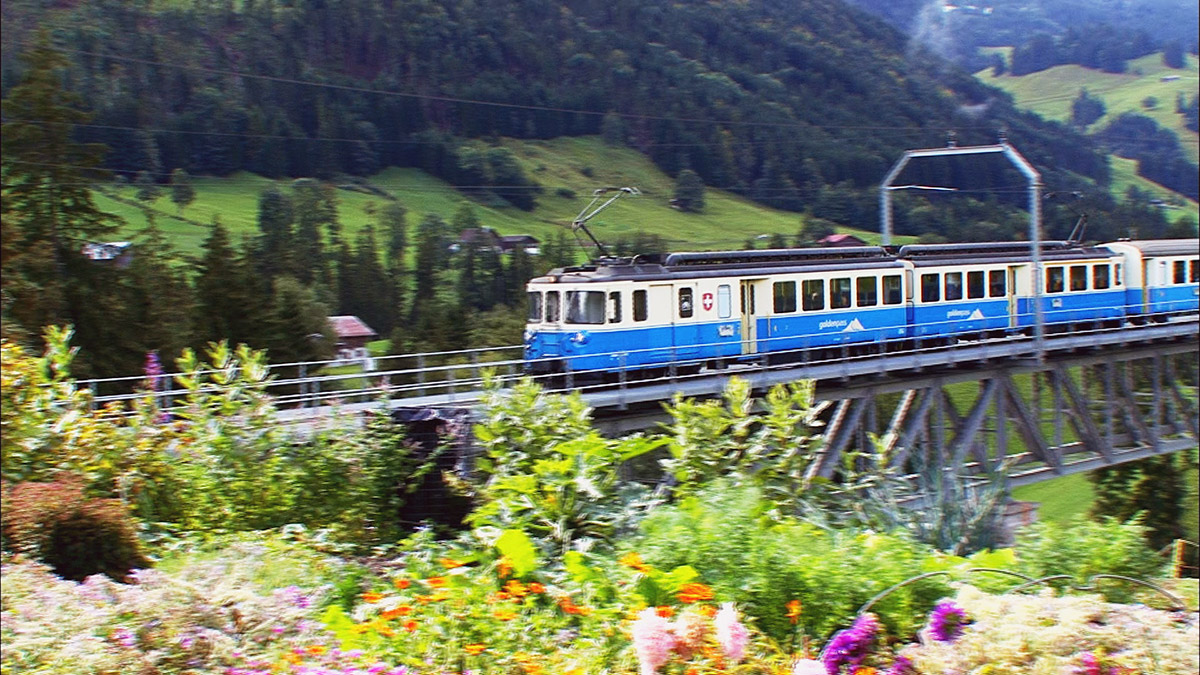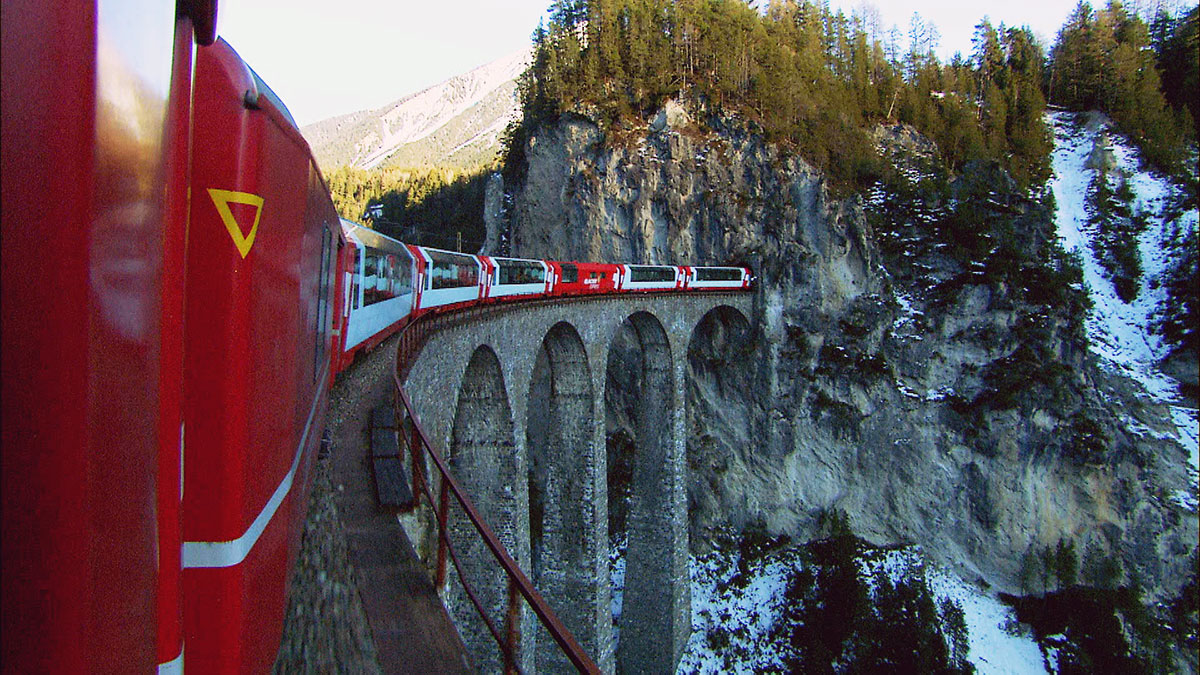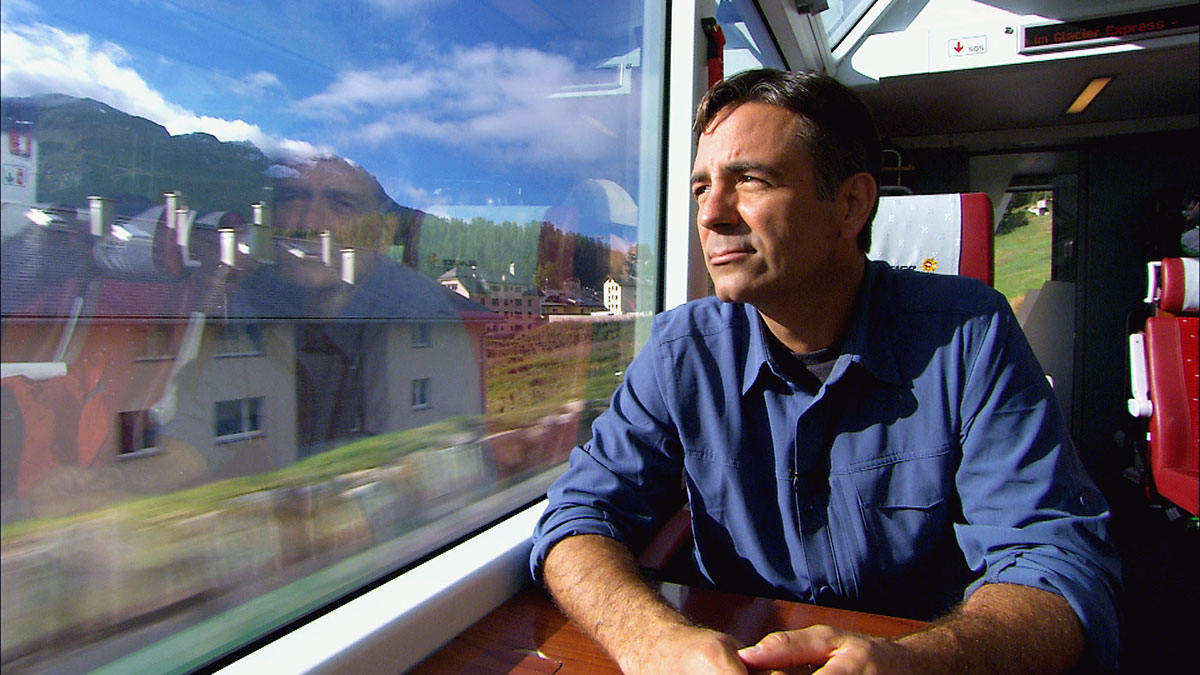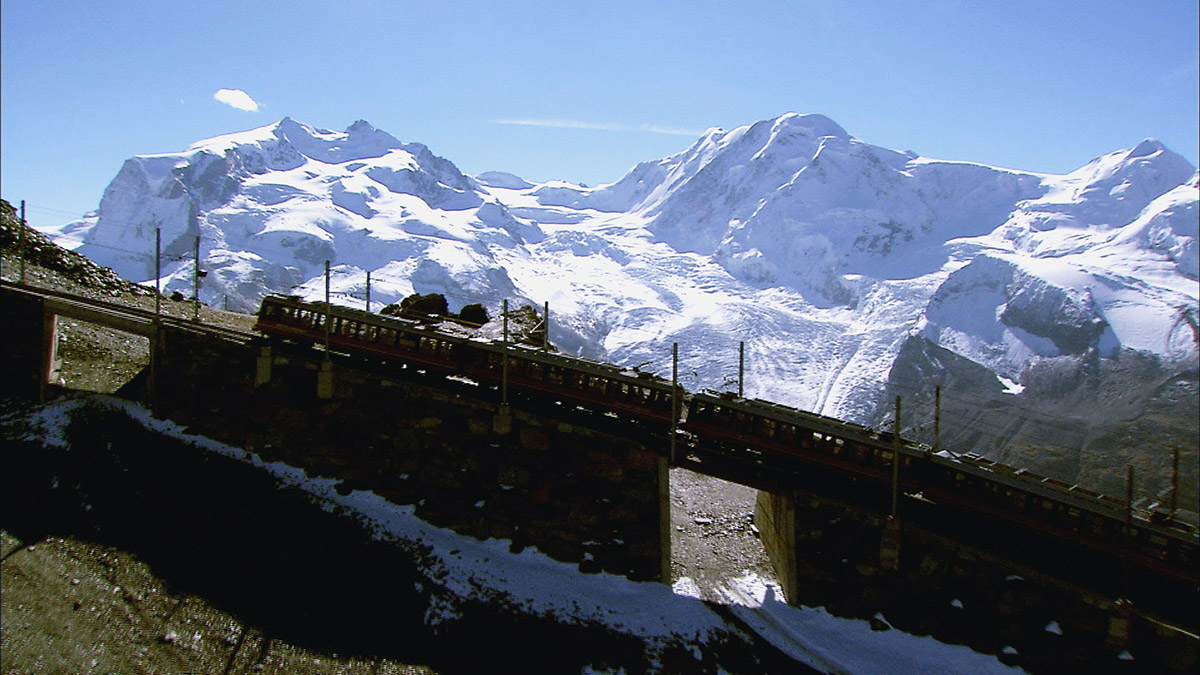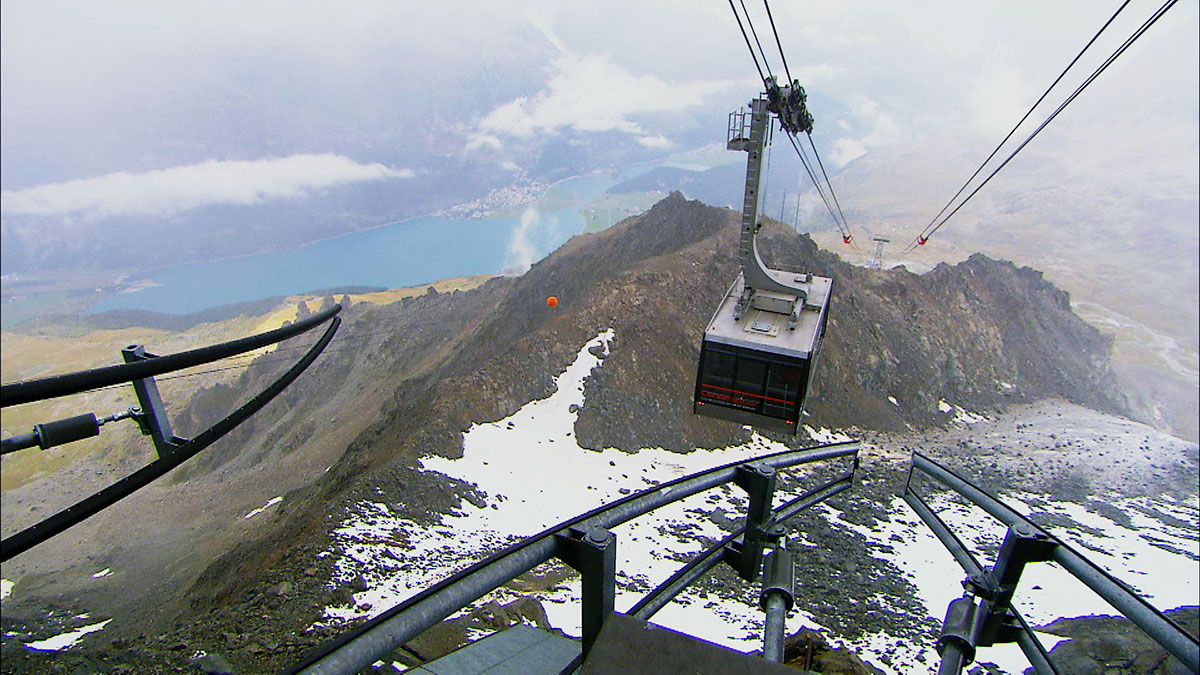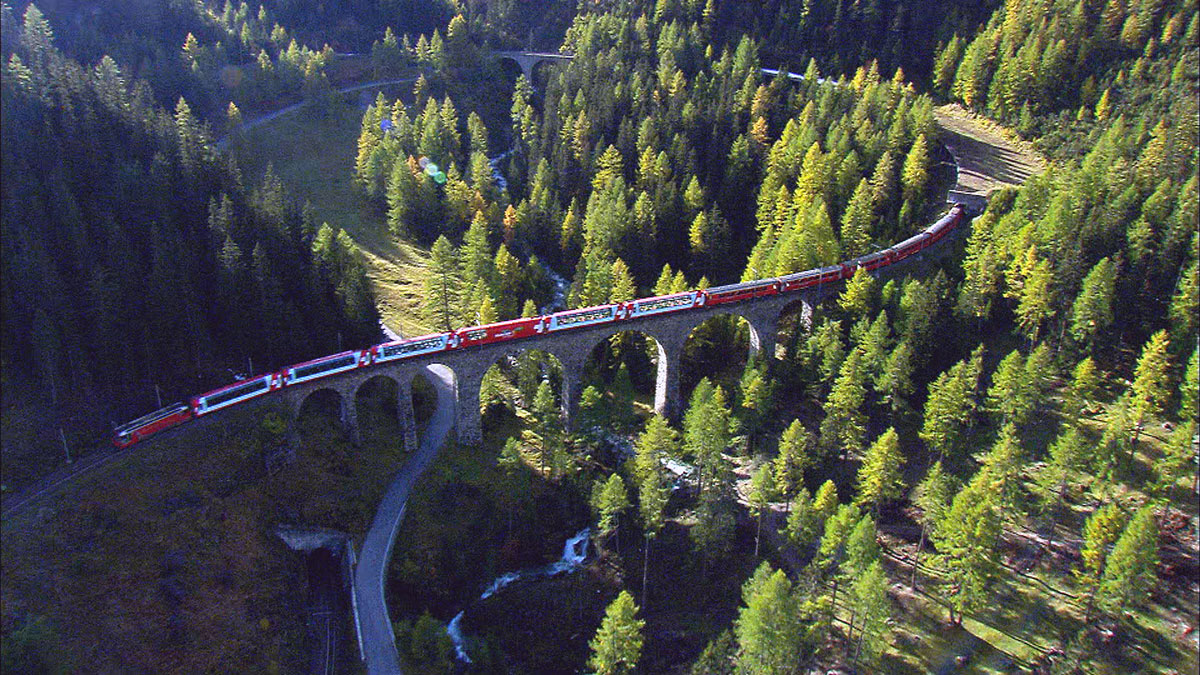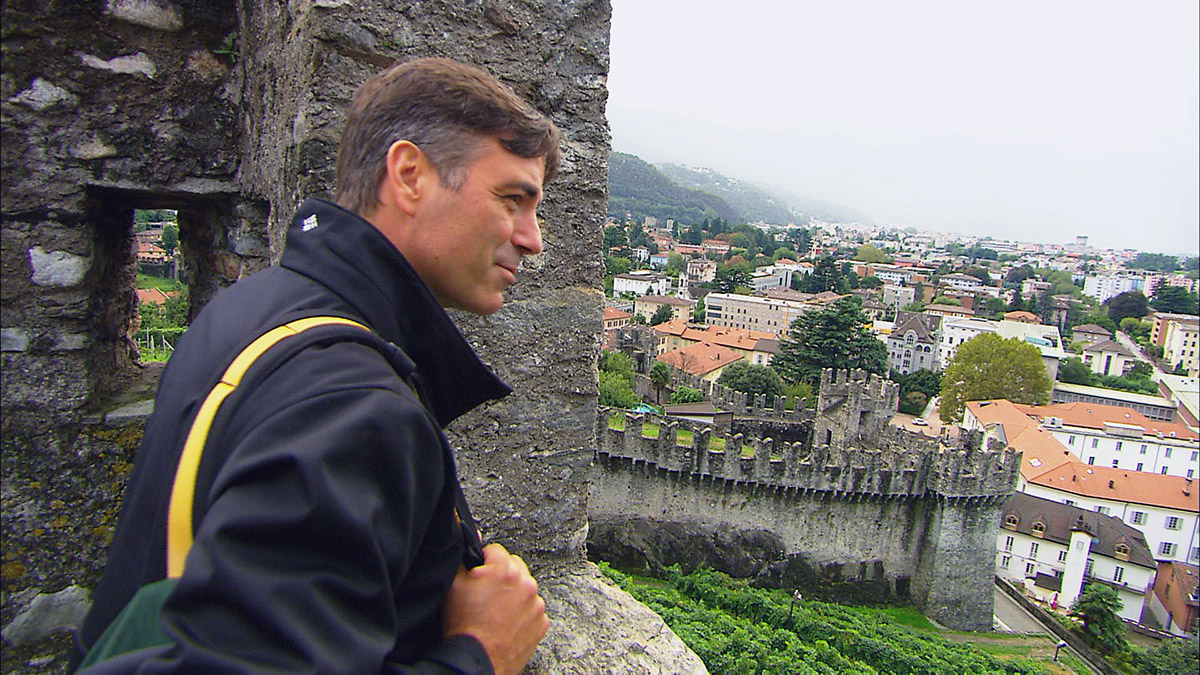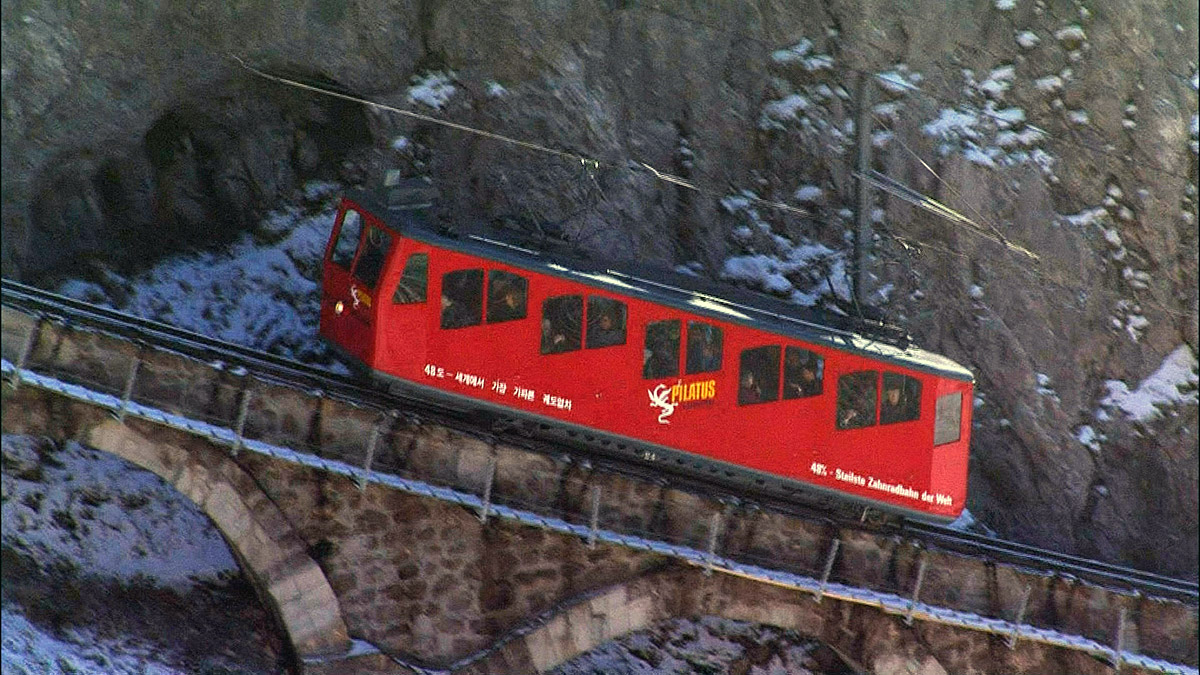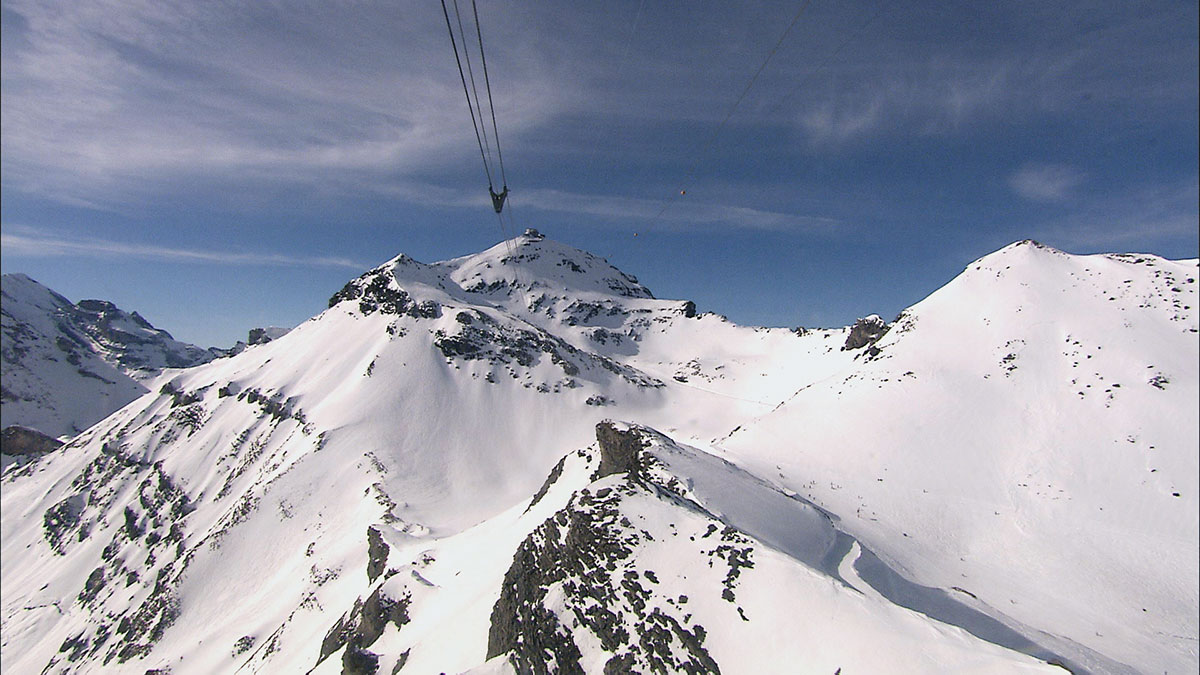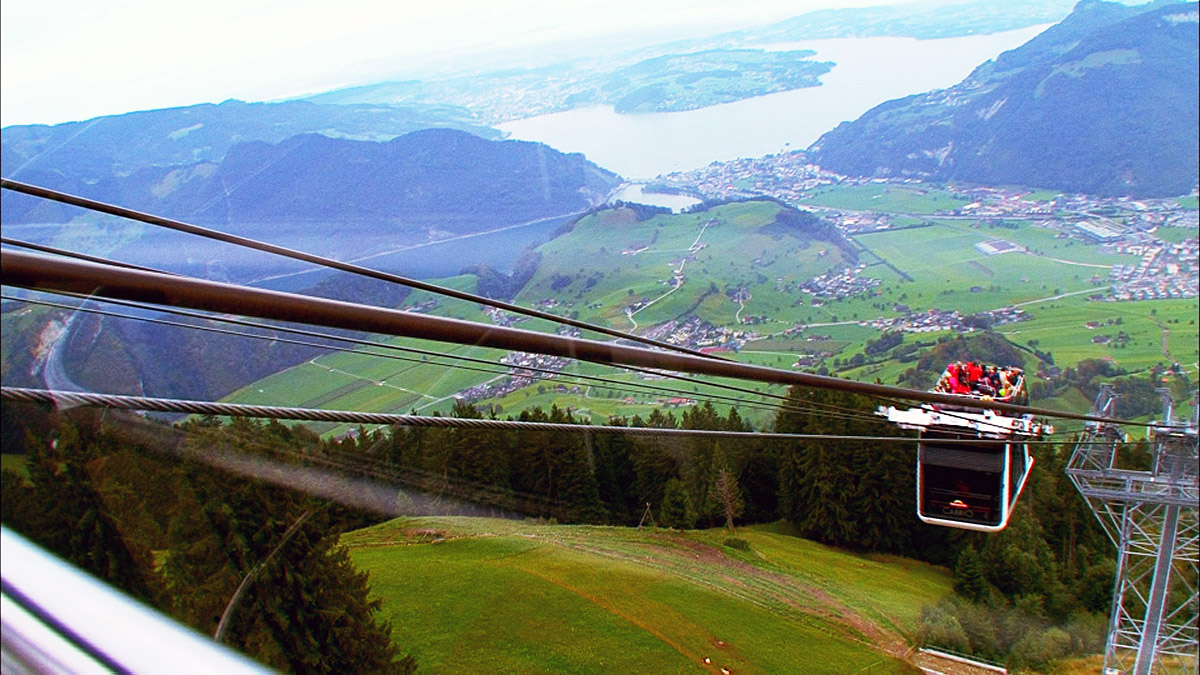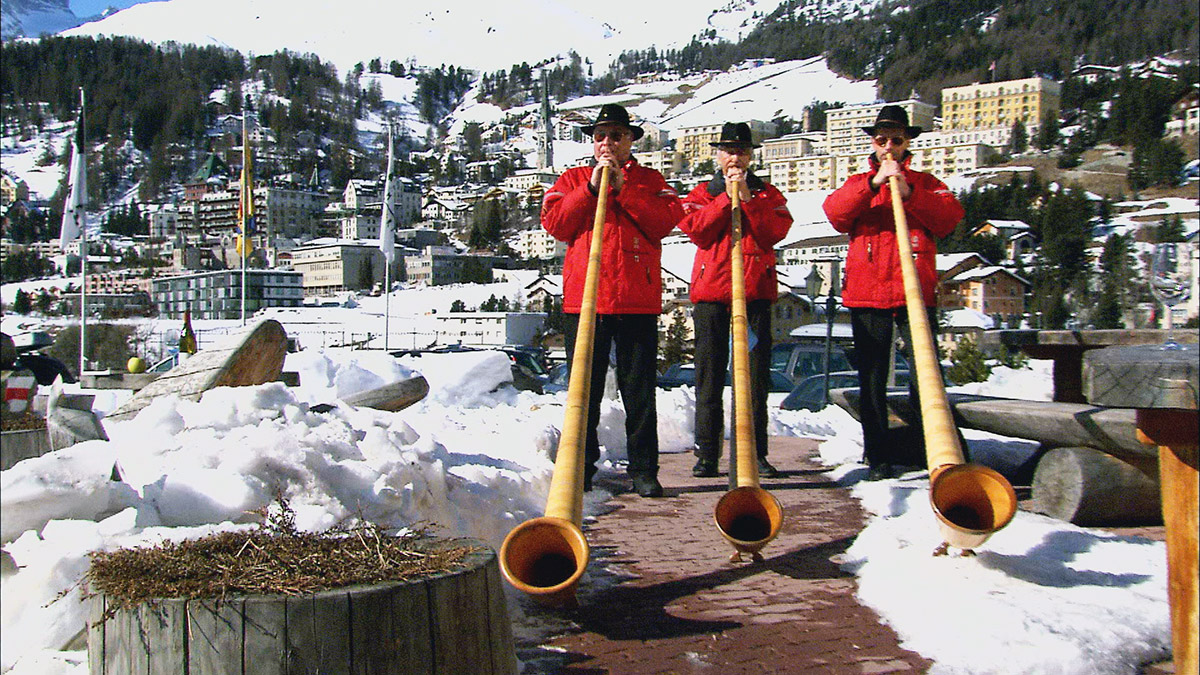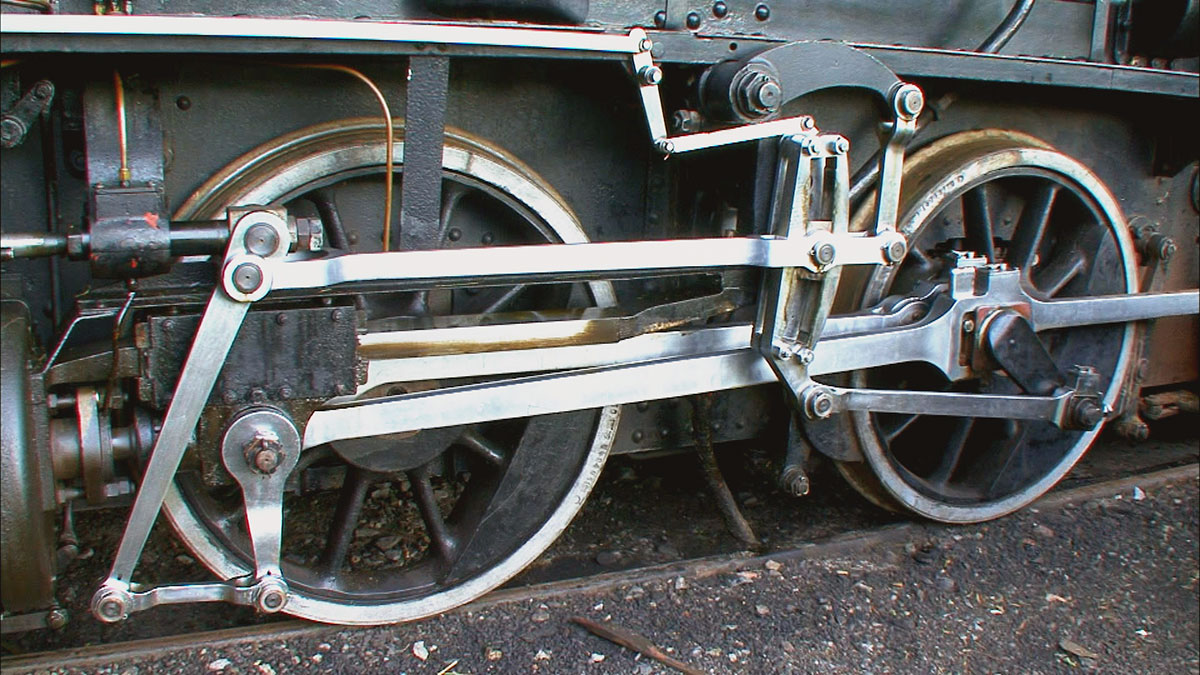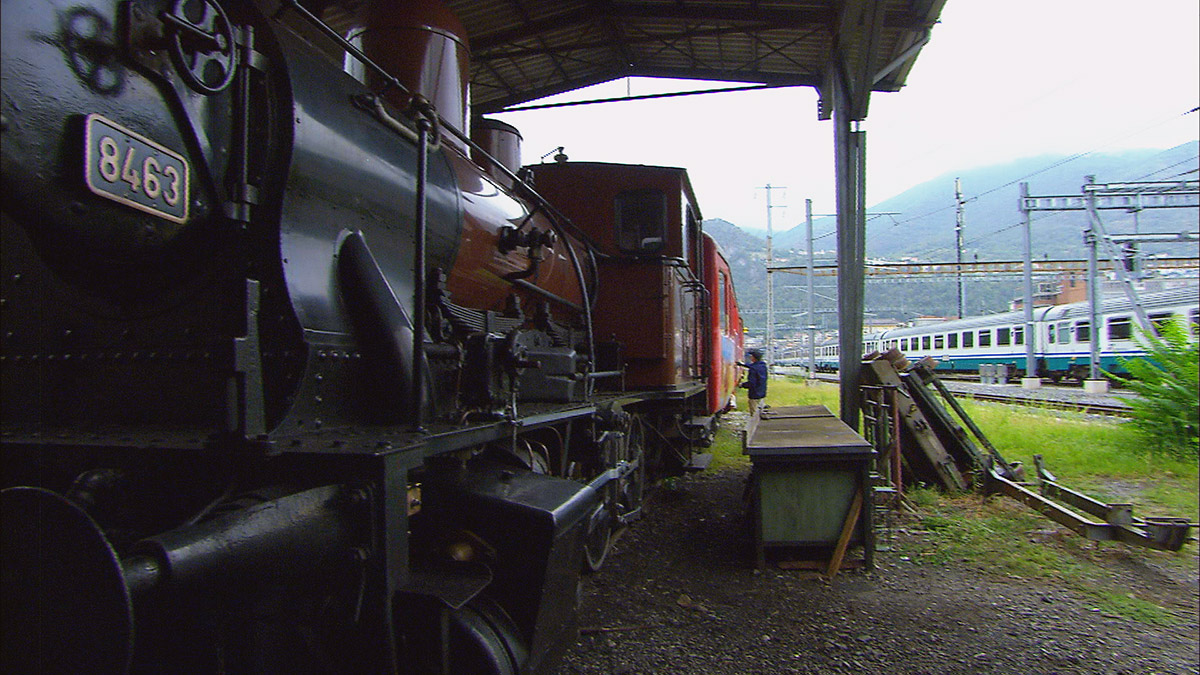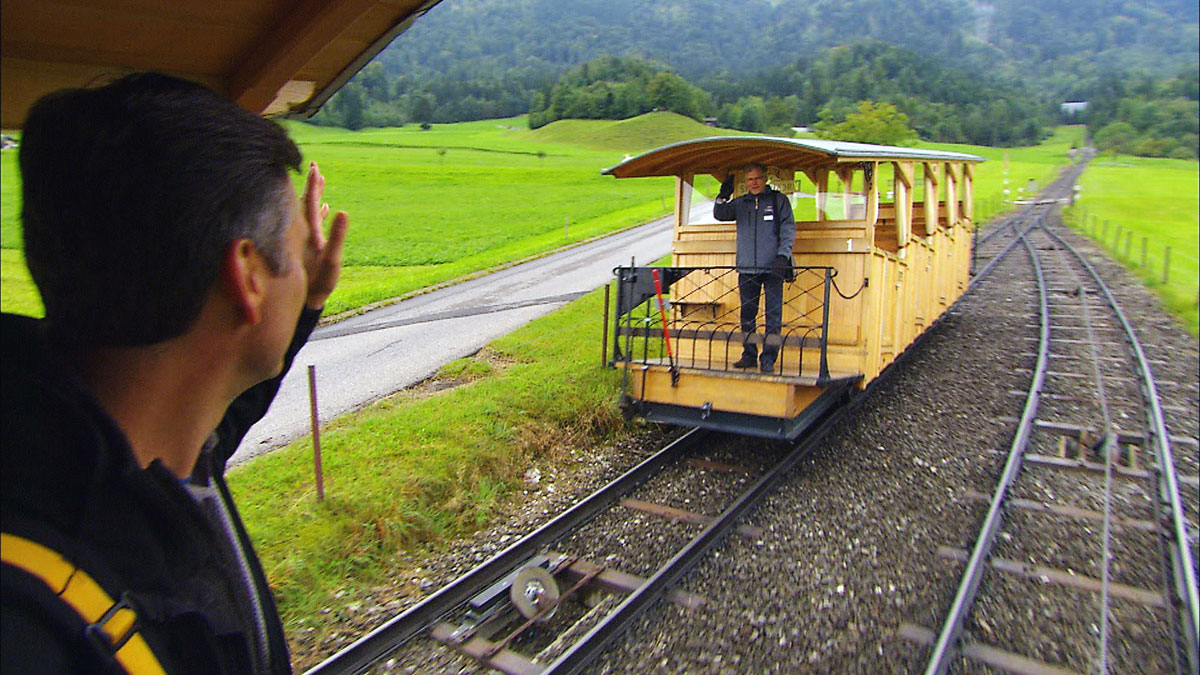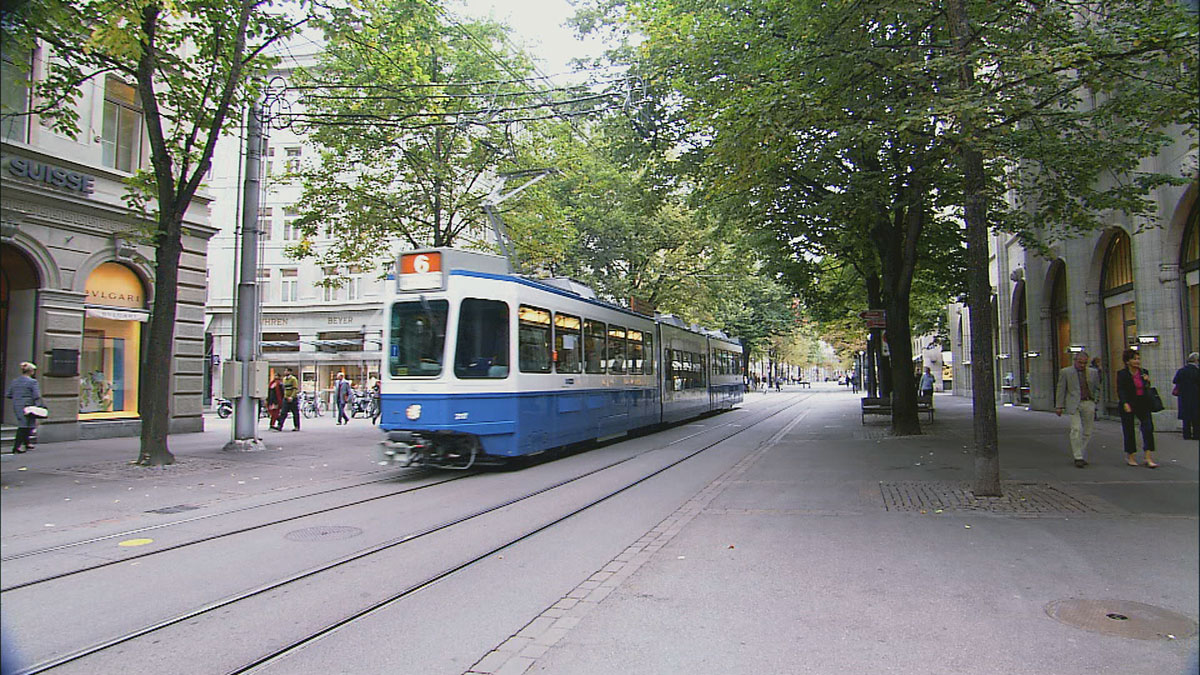 Staking out the center of Europe and chiseled in high relief by the Alp mountain range, Switzerland has it all: sophisticated cities, and welcoming villages; glacial summits, and flower-strewn meadows straight from the pages of Heidi. With more than 16,000 miles of track, Switzerland takes pride in a rail system that's the most concentrated in Europe. The Swiss ride trains more than any other group of people. Each year the Swiss Rail network carries more than 350 million travelers to work, play, and marvel at Switzerland's infinite natural wonders. Wilson joins the millions of satisfied travelers to explore this remarkable country by rail.
Modern trains are the mainstay of Swiss transportation, but Jeff is primed for maximum adventure. So, in Real Rail Adventures: Switzerland, Jeff seeks out a wide range of transport options: from pioneering cogwheels, to death-defying cable cars, to historic train-and-steamboat connections.
Jeff models how to create custom itineraries as he links diverse Swiss regions with popular panoramic trains and world-class scenic routes. His rail adventure begins in German-speaking Switzerland with stops in cosmopolitan Zurich and historic Chur. Then Jeff heads south on board the Albula-Bernina Railway and the Glacier Express, two of Switzerland's legendary scenic lines.
After a stop in swanky St. Moritz, Jeff journeys to Lugano, a sunny, Italian-speaking, resort haven. And then on to nearby Bellinzona, the home of three well-preserved medieval castles designated as a UNESCO World Heritage Site.
From Bellinzona, Jeff zooms north on the renowned William Tell Express Train through the Gotthard Tunnel under the Alps. Arriving at Lake Lucerne, he boards a Belle- Epoch steamboat for an elegant cruise with lunch on-board. In the city of Lucerne, known for "natural authenticity and simple beauty," Jeff delves deeper into train history at the Swiss Transportation Museum and explores towering Mount Pilatus aboard the Pilatusbahn Cog Railway. Nearby he scales spectacular Mount Rigi on the Vitznau-Rigi Bahn Cog Railway and zooms to the top of lofty Mount Stanserhorn via the revolutionary, open-air Cabrio cable car.
For a train ride back in time Jeff savors an excursion on the Brienz-Rothorn Bahn Mountain Railway. Built in 1892, the Brienzer Railway is Switzerland's oldest steam cog train. Even after most Swiss trains were electrified, this impressive scenic excursion and tourist-magnet hung on to its old-school ways as a steam train.
The Golden-Pass line whisks Jeff on to Interlaken, the adventure capital of Switzerland, where his adventures include a spectacular cable-car link up Mount Schilthorn and an awe-inspiring ride on the Jungfrau Railway—Europe's highest train line. A zip-line adventure whizzing high over the glacier provides an adrenaline-rush to top Jeff's stop at Jungraujoch, the "Top of Europe."
Back in Interlaken Jeff boards the Golden-Pass Panoramic Train to French-speaking Montreux on sparkling Lake Geneva. On a delightful daytrip from Montreux aboard the Chocolate Train, Jeff explores the village of Gruyere, the Gruyere cheese factory and the Broc Chocolate Factory. Of course there are samples-a-plenty of traditional fondue and Swiss chocolates.
Finally Jeff caps his rail adventures by rejoining the Glacier Express to the mountain village of Zermatt, the base-station for the Gornergrat Railway up to Switzerland's crowning glory, the Matterhorn.